Dear LIUSBC Members: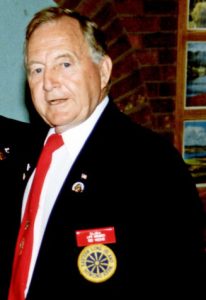 It is with great sadness that I must inform you of the passing of LIUSBC Director Sid Weihs on August 2, 2020.  Sid served the Long Island bowling community for over 45 years.  Over his many years of service Sid served numerous terms as a Director for the Eastern Long Island Bowling Association, including a term as the ELIBA President.  After the 2007 merger of the bowling associations on Long Island, Sid continued to represent our community as a Director up until his passing.  In 2014, Mr. Weihs was given the highest honor in our association, induction to the Long Island Bowling Hall of Fame for his lifetime of selfless contributions to our bowling community.
Those members wishing to pay their final respects to Mr. Weihs, visiting will take place on Thursday, August 6, between 3pm and 7pm at The Branch Funeral Home (551 Route 25A, Miller Place, NY 11764).  A funeral mass will be held on Friday, August 7, at 9:30am, St. Francis Cabrini Church, located at 134 Middle Country Road in Coram.  If you plan on attending, please be advised all COVID-19 protocols will be maintained.
I ask that you please keep the entire Weihs family in your thoughts and prayers during this difficult time.
With Deepest Sympathy,
Anthony Martinez
LIUSBC President